QuietCool Whole House Fan Installation
Stay Comfortable With a QuietCool System!
Looking for a way to keep your home cool in summer without the massive energy cost of running your air conditioner? With a QuietCool whole house fan installed by a High Desert heating and cooling specialist, you can do just that! A whole house fan is a system which creates cross breezes in your home using a central fan that pulls cool air into your home from the outside. This not only allows you to take advantage of the cooler air outside on a summer night, but can even completely replace the air in your home in as little as three to four minutes. Say goodbye to cooking or other unsightly in-home odors and enjoy fresh, comfortable air!
At West Country HVAC, we're proud to offer QuietCool whole house fan products, including experienced installation and repair services. When you need a heating and cooling team you can trust, West Country HVAC wants to be the name you call. We tailor our services for excellence in all facets of our visit to your home: workmanship, reliability, and customer service. When it comes to whole house fans, we have the knowledge and experience to outfit you with exactly what you're looking for and make sure it's working correctly. We even back up all our services with a full 100 percent satisfaction guarantee: if you're ever unhappy with any part of the service you receive, call us and we'll make it right, or we'll give you your money back.
Schedule a whole home fan installation or a consultation to learn about how one may be able to help you! Call West Country HVAC at (760) 273-4288 today!
Installing a Whole House Fan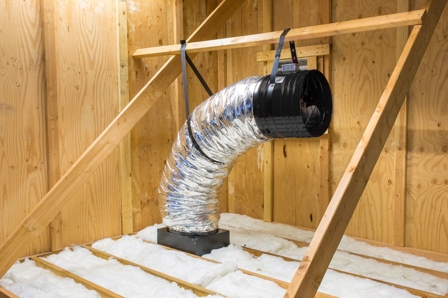 Whole house fans are remarkably easy to install and take only a few hours to do. There are just three primary core components to one of these fans: an indoor vent, installed in the ceiling in a central point of the house, and a fan that pulls air from the indoor vent into your attic, and a small duct that connects the two. The only other thing you'll need is an electrical connection to power the fan.
A high desert heating and cooling professional can install one of these systems in your home in as little as a few hours so you can start enjoying the cool outdoor air as soon as possible! They can also work with you to improve your attic ventilation in order to make sure the air pumped into your attic can be cycled out as well, ensuring maximum energy efficiency.
We Offer QuietCool Products!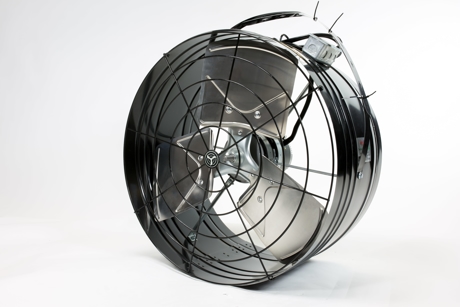 QuietCool is one of the leading names in whole house fans. Their years of research, development, and improvement on products has made them into the brand trusted by thousands of homeowners. Their unique design suspends the fan three to six feet away from the vent, and the acoustically lined duct dampens the sound of the motor. As a result, they're whisper quiet and make only a small fraction of the noise that a traditional whole house fan makes.
If you'd like to learn more about whole house fans, contact West Country HVAC today!
West Country QC Savings

Looking for a way to keep your home cool in summer ...
High Efficient Systems

We specialize in high efficient systems to save you money.

Emergency Services

We are available 24/7 for all emergencies.

Quality Work

We back our work with a 100% customer satisfaction guarantee.

Experienced Professionals

We have nearly 40 years of HVAC experience.